Product Description
1) Small volume
2) Big transmission torque
3) High efficiency
4) Low consumption
Product Description :
ZLYJ gearbox series are transmission devices, which are specially designed for single-screw extruder with high precision, hard gear surface, accompany with thrust. Adopting the technical specifications stipulated in JB/T9050.1-1999, all CZPT gearboxes are designed accordingly.
Main Features:
1. The material of gear is the high strength alloy steel, it is manufactured by carburizing, quenching (and other heat treatment), gringding process at last. The gear is in high precison ( 6 grade ) and high hardness ( reaches HRC54-62). Besides, it features low noise when operating.
2. It contains high bearing ability thrust, which is performed reliable and can withstand larger axial thrust.
3. All the items are treated by forced lubrication and cooling system except very few small specification products.
4. CZPT series gearbox is adopted by six-side processing box. Its normal installation is horizontal, but can also be changed to vertical installation according to customer's requirment.
5. Efficiency transmission, low noise, long operaton time.
Main parameters :
Type
Spec
Input Power(kw)
N( enter)
N(output)
Output Torque
Permitted axial thrust of output shaft(KN)
Screw Diameter
Length-diameter ratio
(N@m)
ZLYJ
112-8
5.5
800
100
525
35
Ø35
25:01:00
133-8
8
800
100
764
39
Ø50
25:01:00
146-10
11
1000
100
1050
54
Ø55
25:01:00
173-10
18.5
900
90
1962
110
Ø65
25:01:00
200-12.5
30
1000
80
3581
155
Ø75
25:01:00
225-12.5
45
1000
80
5371
180
Ø90
25:01:00
250-16
55
1120
70
7503
192
Ø105
25:01:00
280-16
75
960
60
7643
258
Ø110
25:01:00
315-16
85
960
60
13528
287
Ø120
25:01:00
330-16
110
960
60
17507
360
Ø135
25:01:00
375-16
132
960
60
21008
390
Ø150
25:01:00
395-16
185
960
60
29442
400
Ø160
25:01:00
420-16
160
960
60
31831
430
Ø160
25:01:00
420-16
220
960
60
31831
430
Ø170
25:01:00
450-20
213
1000
60
40640
500
Ø160/Ø170
25:01:00
560-17
540
1000
50
84034
700
Ø200
25:01:00
630-10
540
1000
50
15712
770
Ø250
25:01:00
Our advantage :
A> long time experience and history
B> long time nitriding treatment and heating treatment by itself
C>advanced Fanuk series CNC computer-controlled milling machines
D>depth hole drilling machine in 18meters length, which ensure the straigtnss of barrel inside.
E> CAD drawing confirmation before start making
F> Prompt after sale service
G>Land owner and registration capital 25, 000, 000RMB
Our company :
ZHangZhoug pinbo plastic machinery co.,ltd is located in HangZhou HangZhou city with brand of 
PYM(Former HangZhou yumin machine screw co.ltd since 1988). 
The company is specialized in making screw barrel, gearbox zlyj series, t die, filter and extruder
machine. It has become one of the largest supplier of main parts in HangZhou
city which is the basement of plastic machines. 
 
 
FRQ:
1.Q:What are we?
A:We are factory, with license of import and export goods by ourself.
2.Q:How to get to us? 
A:The nearest airport is HangZhou airport, and the nearest train station is HangZhou station.
3.More details of our products ,pls feel free to contact us,thanks so much!
Welcome any of your inquiry about the goods you are interested in and greatly 
appreciate any comments or suggestions.
Welcome to contact us for more detail information and inquiry.
Please leave a message or inquiry below. 
We will reply within 24 hours*7days*12monthes. Thanks for your cooperation ! 
How to Select a Gearbox
When you drive your vehicle, the gearbox provides you with traction and speed. The lower gear provides the most traction, while the higher gear has the most speed. Selecting the right gear for your driving conditions will help you maximize both. The right gearing will vary based on road conditions, load, and speed. Short gearing will accelerate you more quickly, while tall gearing will increase top speed. However, you should understand how to use the gearbox before driving.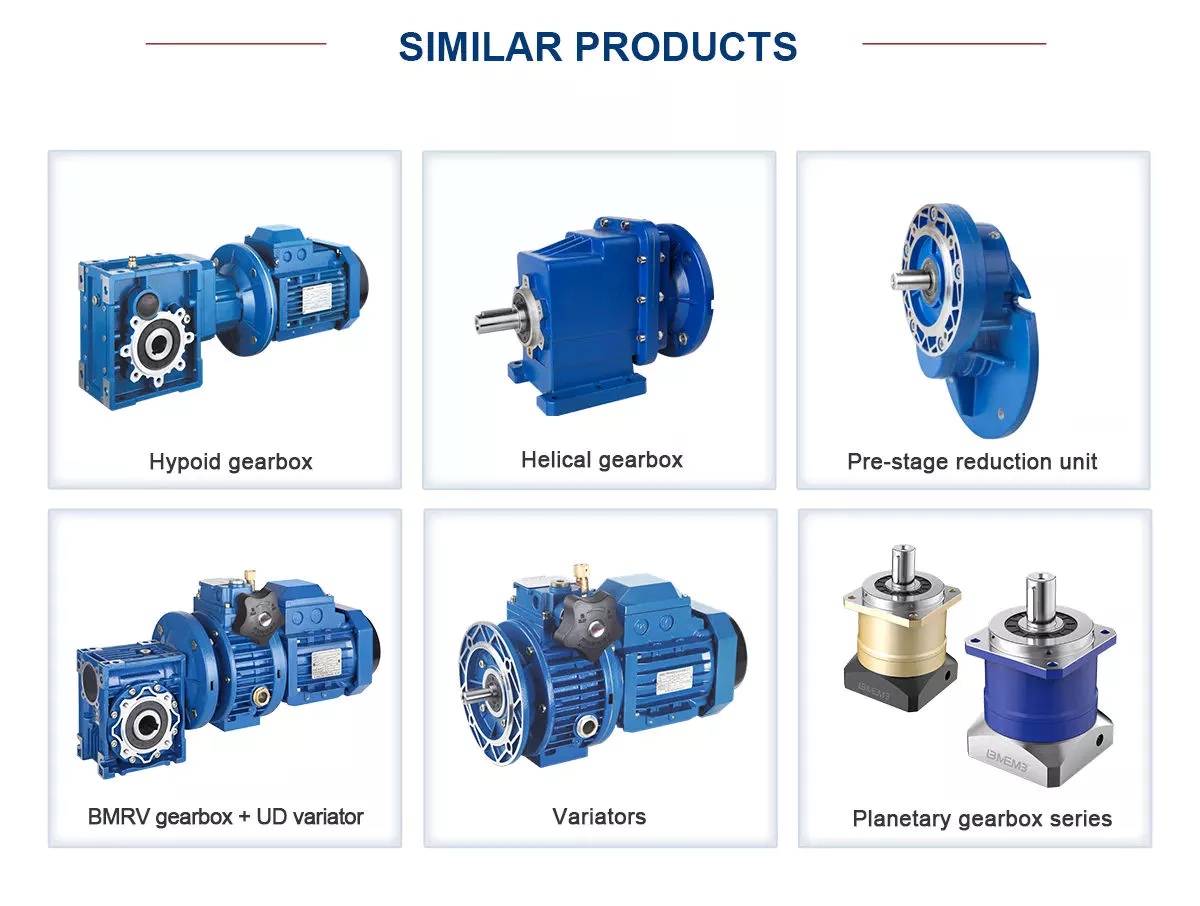 Function
The function of the gearbox is to transmit rotational energy to the machine's drive train. The ratio between input and output torque is the ratio of the torque to the speed of rotation. Gearboxes have many different functions. A gearbox may have multiple functions or 1 function that is used to drive several other machines. If 1 gear is not turning, the other will be able to turn the gearbox. This is where the gearbox gets its name.
The pitch-controlled system has an equal number of failure modes as the electrical system, accounting for a large proportion of the longest machine downtime and halt time. The relationship between mechanisms and faults is not easily modeled mathematically. Failure modes of gearboxes are shown in Fig. 3. A gearbox's true service life is 6 to 8 years. However, a gearbox's fault detection process must be developed as mature technology is required to reduce the downtime and avoid catastrophic incidents.
A gearbox is a vital piece of machinery. It processes energy produced by an engine to move the machine's parts. A gearbox's efficiency depends on how efficiently it transfers energy. The higher the ratio, the more torque is transferred to the wheels. It is a common component of bicycles, cars, and a variety of other devices. Its 4 major functions include:
In addition to ensuring gearbox reliability, a gearbox's maintainability should be evaluated in the design phase. Maintainability considerations should be integrated into the gearbox design, such as the type of spare parts available. An appropriate maintenance regime will also determine how often to replace or repair specific parts. A proper maintenance procedure will also ensure that the gearbox is accessible. Whether it is easy to access or difficult to reach, accessibility is essential.
Purpose
A car's transmission connects the engine to the wheels, allowing a higher-speed crankshaft to provide leverage. High-torque engines are necessary for the vehicle's starting, acceleration, and meeting road resistance. The gearbox reduces the engine's speed and provides torque variations at the wheels. The transmission also provides reversing power, making it possible to move the vehicle backwards and forwards.
Gears transmit power from 1 shaft to another. The size of the gears and number of teeth determine the amount of torque the unit can transmit. A higher gear ratio means more torque, but slower speed. The gearbox's lever moves the engaging part on the shaft. The lever also slides the gears and synchronizers into place. If the lever slips to the left or right, the engine operates in second gear.
Gearboxes need to be closely monitored to reduce the likelihood of premature failure. Various tests are available to detect defective gear teeth and increase machine reliability. Figure 1.11(a) and (b) show a gearbox with 18 teeth and a 1.5:1 transmission ratio. The input shaft is connected to a sheave and drives a "V" belt. This transmission ratio allows the gearbox to reduce the speed of the motor, while increasing torque and reducing output speed.
When it comes to speed reduction, gear box is the most common method for reducing motor torque. The torque output is directly proportional to the volume of the motor. A small gearbox, for example, can produce as much torque as a large motor with the same output speed. The same holds true for the reverse. There are hybrid drives and in-line gearboxes. Regardless of the type, knowing about the functions of a gearbox will make it easier to choose the right 1 for your specific application.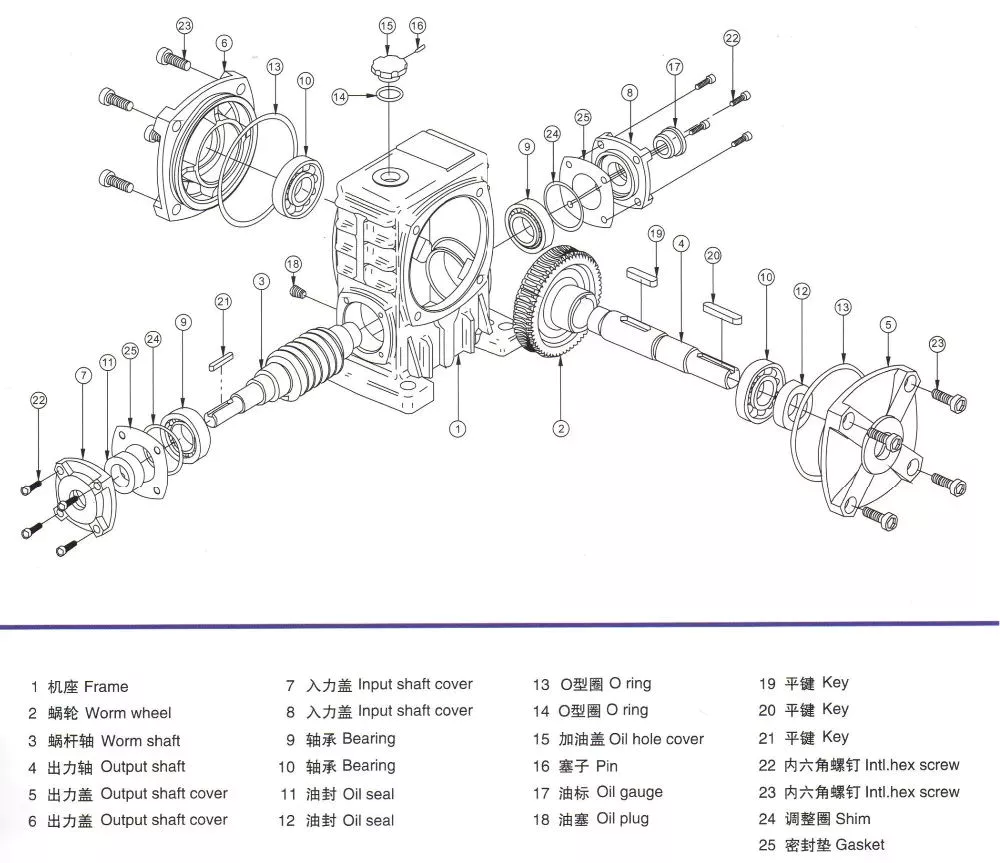 Application
When selecting a gearbox, the service factor must be considered. Service factor is the difference between the actual capacity of the gearbox and the value required by the application. Additional requirements for the gearbox may result in premature seal wear or overheating. The service factor should be as low as possible, as it could be the difference between the lifetime of the gearbox and its failure. In some cases, a gearbox's service factor can be as high as 1.4, which is sufficient for most industrial applications.
China dominates the renewable energy industry, with the largest installed capacity of 1000 gigawatts and more than 2000 terawatt hours of electricity generated each year. The growth in these sectors is expected to increase the demand for gearboxes. For example, in China, wind and hydropower energy production are the major components of wind and solar power plants. The increased installation capacity indicates increased use of gearboxes for these industries. A gearbox that is not suitable for its application will not be functional, which may be detrimental to the production of products in the country.
A gearbox can be mounted in 1 of 4 different positions. The first 3 positions are concentric, parallel, or right angle, and the fourth position is shaft mount. A shaft mount gearbox is typically used in applications where the motor can't be mounted via a foot. These positions are discussed in more detail below. Choosing the correct gearbox is essential in your business, but remember that a well-designed gearbox will help your bottom line.
The service factor of a gearbox is dependent on the type of load. A high shock load, for example, can cause premature failure of the gear teeth or shaft bearings. In such cases, a higher service factor is required. In other cases, a gearbox that is designed for high shock loads can withstand such loads without deteriorating its performance. Moreover, it will also reduce the cost of maintaining the gearbox over time.
Material
When choosing the material for your gearbox, you must balance the strength, durability, and cost of the design. This article will discuss the different types of materials and their respective applications and power transmission calculations. A variety of alloys are available, each of which offers its own advantages, including improved hardness and wear resistance. The following are some of the common alloys used in gears. The advantage of alloys is their competitive pricing. A gear made from 1 of these materials is usually stronger than its counterparts.
The carbon content of SPCC prevents the material from hardening like SS. However, thin sheets made from SPCC are often used for gears with lower strength. Because of the low carbon content, SPCC's surface doesn't harden as quickly as SS gears do, so soft nitriding is needed to provide hardness. However, if you want a gear that won't rust, then you should consider SS or FCD.
In addition to cars, gearboxes are also used in the aerospace industry. They are used in space travel and are used in airplane engines. In agriculture, they are used in irrigation, pest and insect control machinery, and plowing machines. They are also used in construction equipment like cranes, bulldozers, and tractors. Gearboxes are also used in the food processing industry, including conveyor systems, kilns, and packaging machinery.
The teeth of the gears in your gearbox are important when it comes to performance. A properly meshing gear will allow the gears to achieve peak performance and withstand torque. Gear teeth are like tiny levers, and effective meshing reduces stress and slippage. A stationary parametric analysis will help you determine the quality of meshing throughout the gearing cycle. This method is often the most accurate way to determine whether your gears are meshing well.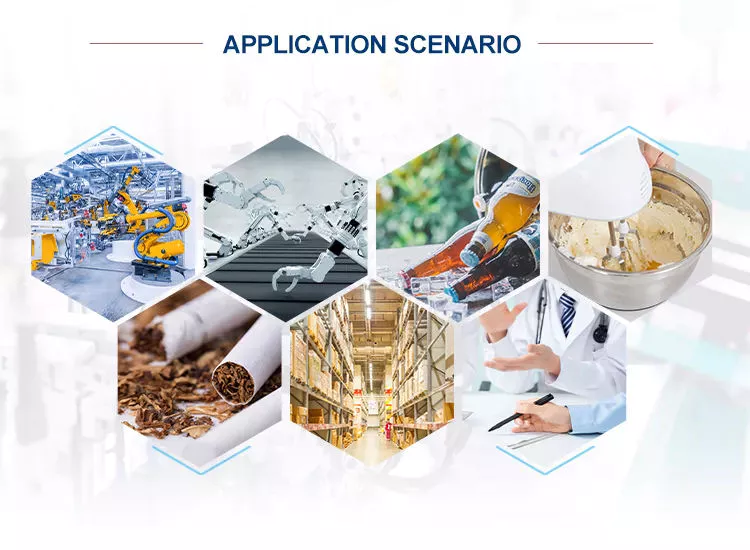 Manufacturing
The global gear market is divided into 5 key regions, namely, North America, Europe, Asia Pacific, and Latin America. Among these regions, Asia Pacific is expected to generate the largest GDP, owing to rapidly growing energy demand and investments in industrial infrastructure. This region is also home to some of the largest manufacturing bases, and its continuous building of new buildings and homes will support the industry's growth. In terms of application, gearboxes are used in construction, agricultural machinery, and transportation.
The Industrial Gearbox market is anticipated to expand during the next several years, driven by the rapid growth of the construction industry and business advancements. However, there are several challenges that hamper the growth of the industry. These include the high cost of operations and maintenance of gear units. This report covers the market size of industrial gearboxes globally, as well as their manufacturing technologies. It also includes manufacturer data for the period of 2020-2024. The report also features a discussion of market drivers and restraints.
Global health crisis and decreasing seaborne commerce have moderately adverse effects on the industry. Falling seaborne commerce has created a barrier to investment. The value of international crude oil is expected to cross USD 0 by April 2020, putting an end to new assets development and exploitation. In such a scenario, the global gearbox market will face many challenges. However, the opportunities are huge. So, the market for industrial gearboxes is expected to grow by more than 6% by 2020, thanks to the increasing number of light vehicles sold in the country.
The main shaft of a gearbox, also known as the output shaft, spins at different speeds and transfers torque to an automobile. The output shaft is splined so that a coupler and gear can be connected to it. The counter shaft and primary shaft are supported by bearings, which reduce friction in the spinning element. Another important part of a gearbox is the gears, which vary in tooth count. The number of teeth determines how much torque a gear can transfer. In addition, the gears can glide in any position.